CUSTOM LIVE-EDGE FURNITURE
Domaci's Custom Live Edge Furniture Program gives you the opportunity to capture nature's beauty and bring it into your home. Crafted from sustainable Monkey Pod Wood, a tropical hardwood, each one-of-a-kind piece of furniture reflects the individual characteristics of the tree it was harvested from.
These Live Edge slabs are commonly made into coffee and side tables, consoles and benches, shelving, bar tables, and beautiful dining tables, conference tables, or desks. Meanwhile, some folks have used these as counter tops or counter extensions, hearths and headboards.
First, Choose Your Live-Edge Slab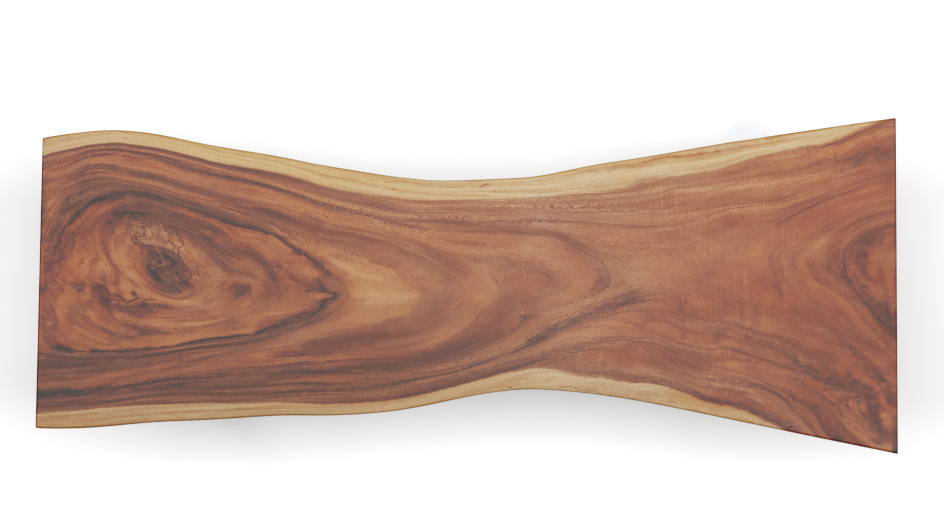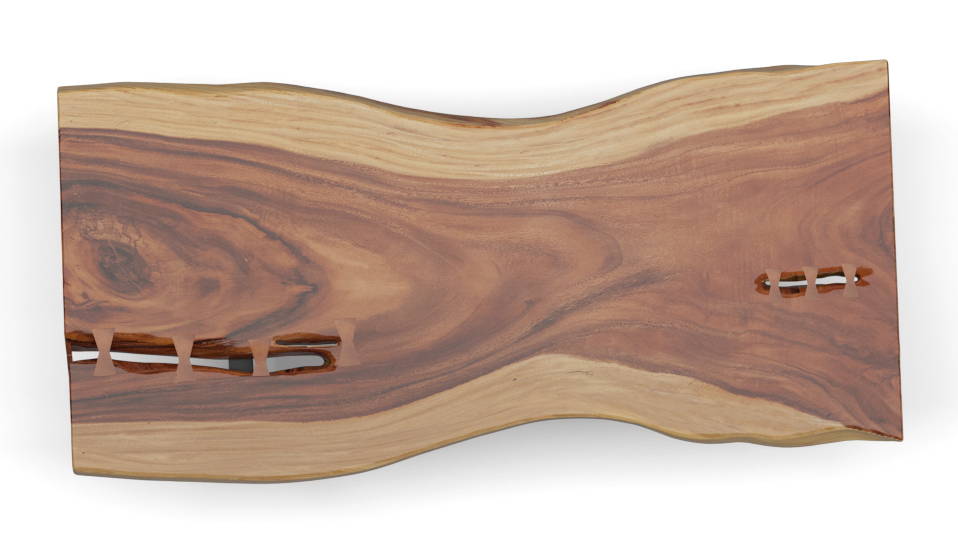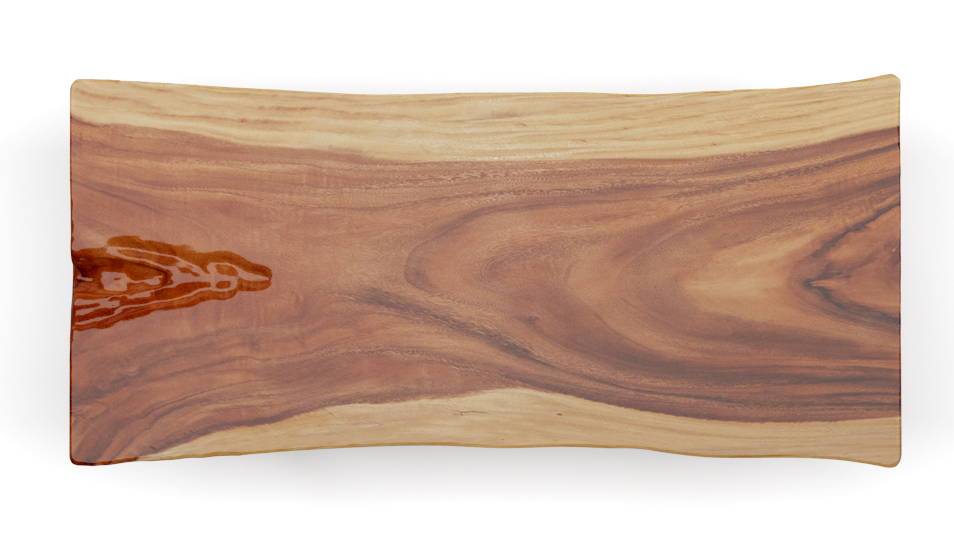 Second, Choose Your Top Finish
Choose your stain. Keep it as nature intended with our natural stain. This finish best exemplifies the natural contrasts between the inner and outer layer of the wood by highlighting the natural grains, mineral deposits, knots and sap. Or opt for a more traditional look, by choosing the colonial or walnut stains. For a more chic modern look, consider graphite or dark walnut.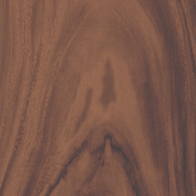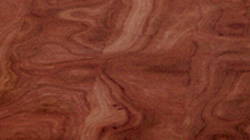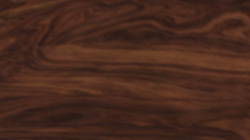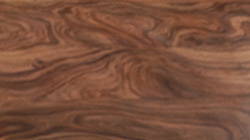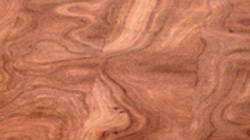 Custom iron base made to order.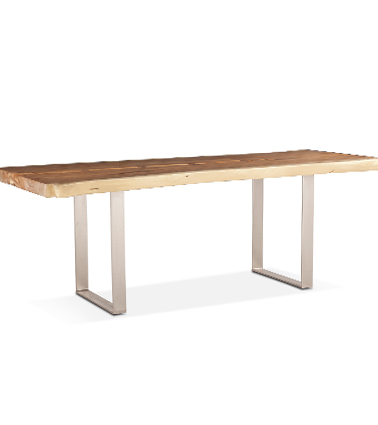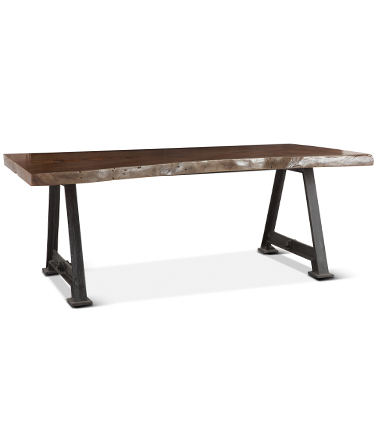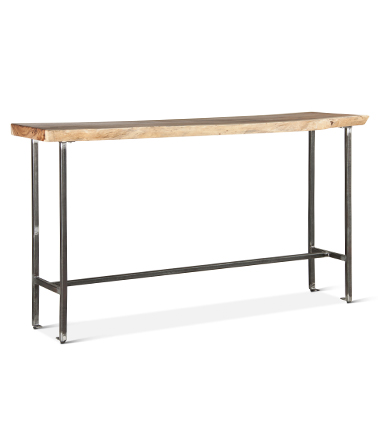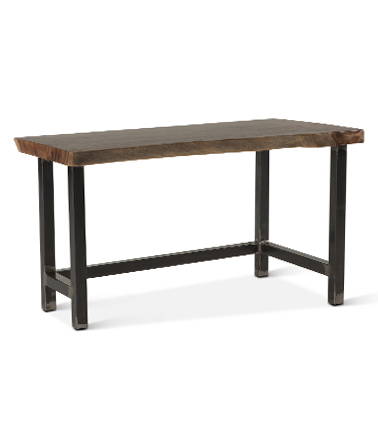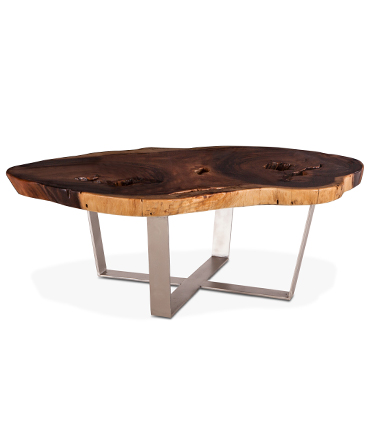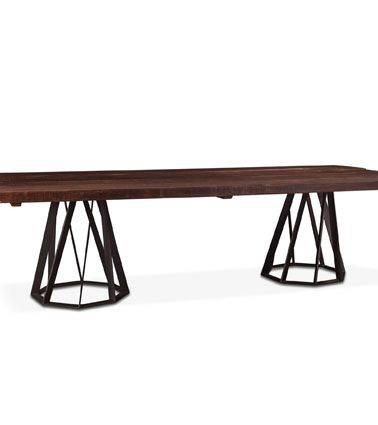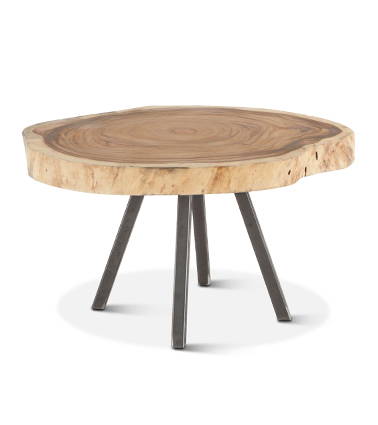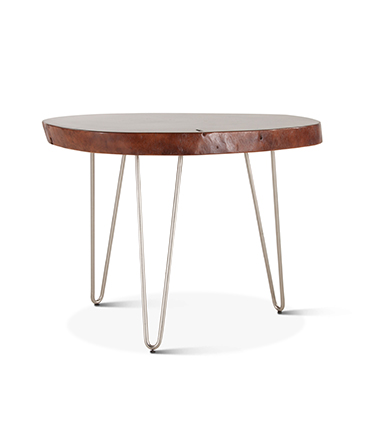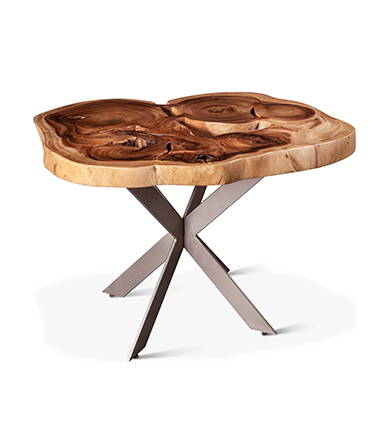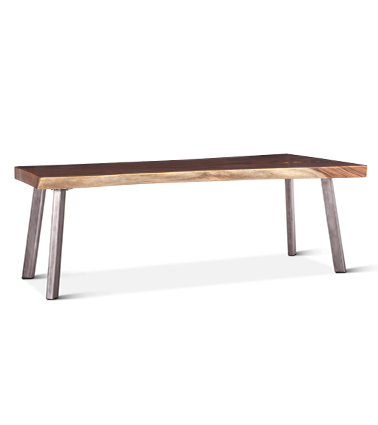 Finally, Choose Your Base Color
Choose from these two colors or speak to your home furnishings specialists for custom options, including natural with sealer.